I received this email and wanted to pass it along to you.  Elder abuse is something that I fight hard to end so I'm sharing this letter from the Consumer Protection Coalition in its entirety and asking that you sign the petition.  Together we can keep contractors accountable for the actions and create an environment where only the reputable ones are left.
Thanks for your help!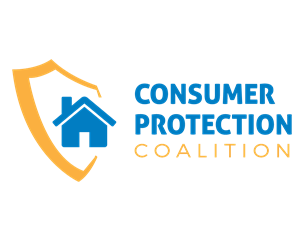 Mike,
The Consumer Protection Coalition today launched an interactive digital guide designed to help Floridians avoid Assignment of Benefits (AOB) abuse that continues to plague consumers across the state.
According to the Property Casualty Insurers Association of America (PCI), this online tool is a one-stop shop where Florida insurance agents, companies, policyholders and the general public can learn more about AOB and how to avoid contractor abuse.
To view the interactive digital guide, please visit PCIAA.net/zmag/consumer-protection-coalition.html or click on the image below.
Tips and information highlighted within the interactive digital guide include:
Type of deceptive contractor tactics
How to properly verify damage and get repairs
Importance of checking references, getting a written contract and never paying contractors upfront
How the AOB insurance claims scam works
Statistics on AOB lawsuits
Videos of Floridians falling victim to contractor fraud
Consumer tips and additional online resources
Raising awareness about contractor fraud and abuse is critical to stopping AOB abuse and other scams that are hurting hardworking Floridians. The more people know about these deceptive contractor tactics, the better our chances will be to pass AOB reform in 2019.'
The Consumer Protection Coalition warns consumers to beware of AOB abuse, especially now during hurricane season, which can attract scam artists seeking to profit off storms. Homeowners and automobile owners should contact their insurance agent or insurance company first if they suffer damage to their home. They do not need to sign an AOB to start repairs and should be leery of vendors who pressure them to do so or refuse to do the work unless they sign one.
The Consumer Protection Coalition has supported commonsense legislation to curb AOB abuse the last two legislative sessions and looks forward to working with incoming Senate and House leadership to pass reform in 2019.
2 WAYS TO HELP:
SHARE this message with your friends and family.
SIGN the petition to stop AOB fraud and abuse.